Options and Features
We have added many features to our Sneakboxes.  We have added such features as foam flotation, slatted wooden floors, combination wooden seat/backrest, and folding aluminum oarlocks.  In addition, there are several new options available as well, such as deluxe spray dodger, front and rear grassrails, front decoy racks, and "Barnegat Bay" gunning box seats. 
Also, these features can be sold separately for existing Classic Barnegats or other duckboats.  We also offer fully custom capabilities.  If you can dream it up, we can probably make it.  Just give us a call!
Standard Features
The following features are standard on all Classic Barnegat Sneakboxes.  They are also available for retrofitting existing boats.
"Classic" Spray Shield
This classic style spray shield is standard on all sneakboxes.  Optional colors are Fall Flight, heavy duty tan Sunbrella, grey Sunbrella
<![if !vml]>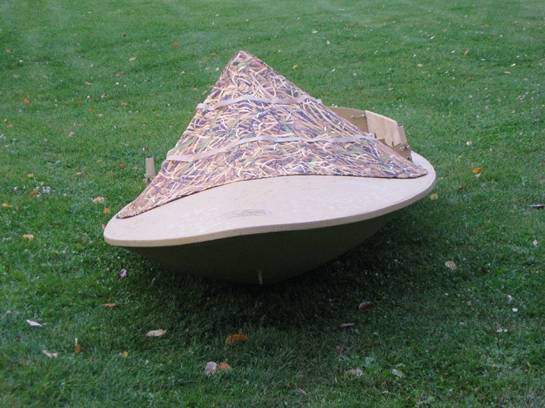 <![endif]>
Aluminum Folding Oarlocks
Going along with our philosophy of traditional yet maintenance free features, we have changed our oarlocks from the standard wooden fixed oarlock.  These oarlocks can be folded down when not in use, just like the original Sneakbox.
<![if !vml]>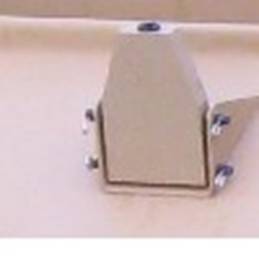 <![endif]>
Traditional Slatted Floor
Our boats now standardly feature a slatted wooden floor.  In addition, they also feature a wooden slatted combination seat/backrest.
<![if !vml]>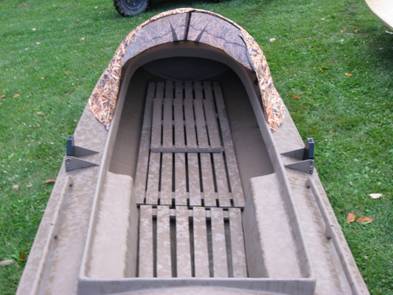 <![endif]>
Options
The following options are available for an additional charge.

 

Please contact us for pricing.
Deluxe Spray Dodger
As an upgrade to the standard spray shield, we also offer the Deluxe Spray Dodger.  This features a hooped support frame connected to bimini boat hardware.  Like the standard spray shield, the deluxe dodger comes standard with grass straps, and is available in Fall Flight grass camo, heavy duty tan Sunbrella fabric, and heavy duty grey Sunbrella fabric.
<![if !vml]>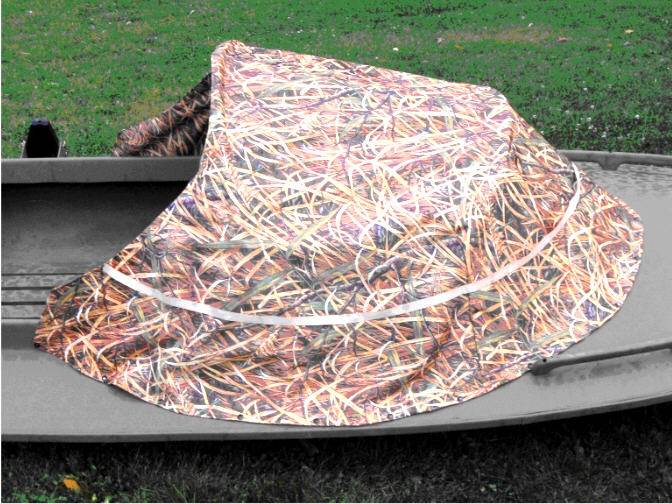 <![endif]>
Grass Rails
Another option is front or rear grass rails.  Keeping with our standard of traditional, yet maintenance-free features,  these rails are made of heavy duty plastic for a lifetime of use.
<![if !vml]>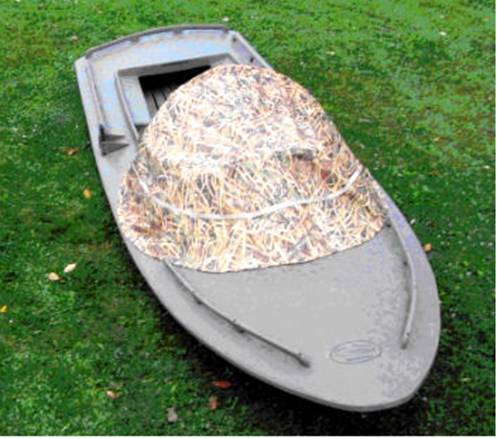 <![endif]>