Other Products

Our goal at Classic Barnegat Sneakboxes is to provide the serious waterfowler with dependable, rugged gear that can stand up to the abuse of our sport while still maintaining the traditional aspects of our historic sport.  More importantly, we strive to provide items that are of the highest quality while still maintaining a reasonable price.
Whether it's a traditional and sturdy boat, hand carved decoys, custom calls, survival suits, or various other items, you can bet that the gear offered at Classic Barnegat Sneakboxes will be of the highest quality and value.
Apparel
Mustang Survival Gear
<![if !vml]>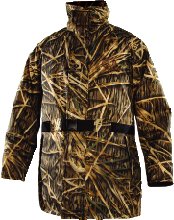 <![endif]>      <![if !vml]>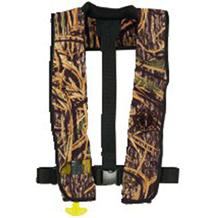 <![endif]>
Waterfowlers depend on their gear for survival more than any other outdoorsman.  Most of our hunting is done in icy water and frigid conditions.  Mustang Survival Gear is made just for these conditions.   With its AirSoft™ foam, neoprene cuffs, waist buckle, and adjustable collar, Mustang Survival gear is designed for a soft and comfortable fit to keep you warm and dry, keep you afloat, and protect you against the onset of hypothermia if you ever find yourself in icy cold water. 
Made for hunters and anglers, Mustang Survival Hunting Gear is designed with Mossy Oak® Shadow Grass® camouflage print to blend in with any marsh or wetland setting to keep you well-hidden.  Choose from the Classic Hunting Coat, Bomber Jacket, or full Survival Suit models. 
For warmer weather or the hunter that doesn't like the bulk of a full PFD, the Mustang Sportsman Inflatable Collar PFD is the answer.  The best thing about these inflatable PFDs is that you are more apt to wear them all the time.  You never plan on falling overboard and don't usually have time to grab and buckle that life vest hidden under your seat. 
<![if !vml]>
<![endif]>
More Info/Order
More Items Coming Soon.

 

Check Back Often!!